Mama Quilla Productions—Arts for Change
Theatre, film, digital art installations, workshops and print
Artistic Director/Executive Producer: Kay Adshead
Powerful passionate committed piece of theatre that if seen widely enough may change hearts and minds. – The Guardian
This is political theatre at its best. – Scotland on Sunday
Political theatre is alive again. – Evening Standard
What the Press said: Bones
Produced by Calypso Theatre directed by Bairbre Ní Chaoimh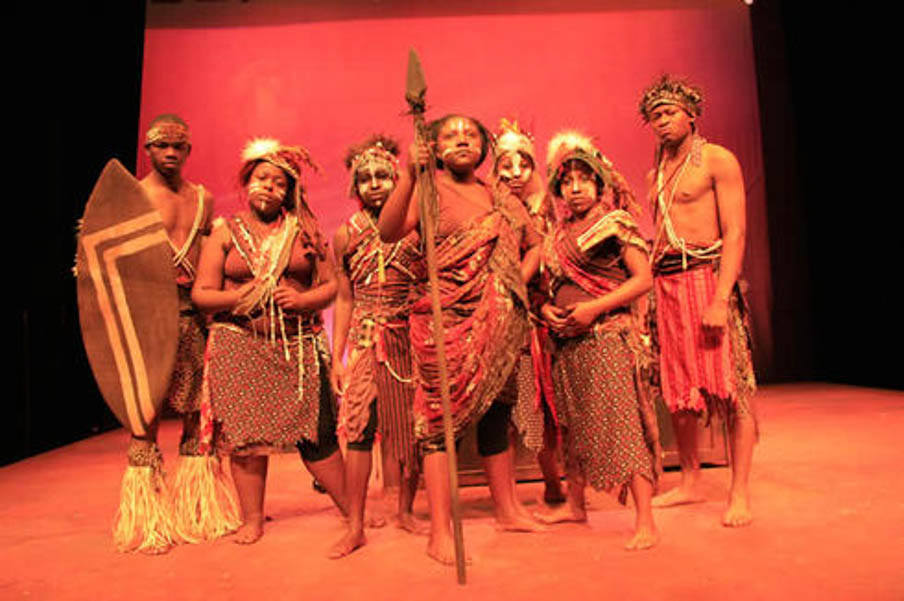 Bones at the Samuel Becket Theatre, Trinity College, Dublin, August 28 – September 8, 2007:
"Nobody should miss this flawless and mesmerising production which does full justice to Kay Adshead's intelligent and surprisingly humorous play … Susan Fitzgerald is outstanding as Jennifer … Evelyn Duah gives a fantastic, energetic performance … The singing and beautifully choreographed mimes of the chorus add countless dimensions to the story … What makes Bones unforgettable is the way in which its combination of music, mood and poetic dialogue seems to transport you to Africa" – The Irish Independent
"Calypso has given Bones its Irish premiers and it's little short of magnificent." – The Sunday Independent
"A subtle and unusual piece of theatre … The interaction between Susan Fitzgerald and Evelyn Duah is first class." – The Mail on Sunday
"There is glorious, magnificent music … Bairbre Ni Chaoimh exploits the script's potential for striking tableaux, beautifully lit by Nick Anton and, most notably for music; led by the sublime Solomon Ijigade, the chorus, all of whom are African, are magnetic" – The Sunday Tribunes
"It's rare to come across a play of such elegant construction... The African context is provided by Solomon Ijigade, percussionist and singer, and members of Tower of Babel who surround the stage, singing, dancing and representing the patient mass of the local population" – Daily Mail
"Having read the sensational reviews of Calypso Productions' Bones in the Samuel Beckett Theatre, Trinity College Dublin, I went to see the show for myself last night. The reviewers weren't exaggerating. All the elements in this performance are first-rate: the script is intelligent and authentic, the lighting is brilliantly atmospheric, the onstage chemistry is captivating and the music is rich and primal. It's the closest you'll get to an authentic African experience, without needing malaria tablets." – The Dubliner
© Mama Quilla Productions 2009. All rights reserved.