​The Bogus Woman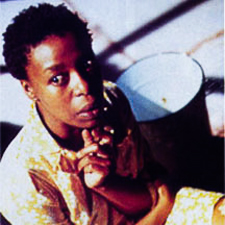 A young woman arrives in a strange country. A woman who has committed no crime.
She is indefinitely confined, humiliated and racially and sexually abused. She witnesses her guards' petty dishonesty and casual brutality. She sees innocents scapegoated and worst of all she hears the authorities lie and lie again.
The country is England. It is 1997.
"Kay Adsheads angry stripped-down script bleeds humanity... Words in Adshead's hands are bullets" – The IndependentBites
Seven courses, one meal
Moving from the biggest democracy on the planet to the newest, Bites takes us back to Afghanistan via Texas. In the last diner at the end of a world ravaged by war, a menu of love, death and revenge is served by the 'hired help'. Seven courses make for a poetic feast of universal tales looking back to the forgotten war and forward to a nightmarish future.
"Imaginative, fluent, funny and hideous ... a world in which the relationships between the characters are vicious and cannibalistic, and people are all so much meat ... "– The Evening Standard Bones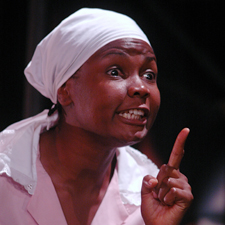 At night, a young black boy is questioned by a white South African policeman. A terrible incident and the truth is buried. Thirty six years later, when the truth is dug up, a tortured Jennifer watches over her dying husband. But does her maid Beauty have the power to save him, and is the price of remembering a dreadful secret one that Jennifer is prepared to pay?
Bones is a ruthless excavation of modern South Africa, and in an age of retribution and revenge, it is an anthem for hope.
"Disturbing power, a compelling vividness and a wicked wit… effective and compelling" – The TimesThree Police Statements taken from Working Girls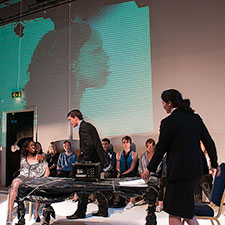 "Brilliantly acted by Mama Quilla, this deadly serious issue was served up with humour, compassion, and integrity as well as political insight. It elicited a robust debate about a sex worker being arrested and questioned because she was working with friends for safety. It was played at the Crossroads Women's Centre to a packed crowd, which included some of the featured sex workers. They were the first to applaud the realistic way the were portrayed." – Cari Mitchell, The English Collective of Prostitutes
On 17 October 2009, Mama Quilla, funded by the Arts Council and Camden Council, presented A Day of Debate and Performance. Should Prostitution Be Decriminalised? Three Police Statements taken from Working Girls was a short performance piece informed and inspired by unique access to actual police statements, and specially written by Kay Adshead for the Day of Debate and Performance.
​To Dismember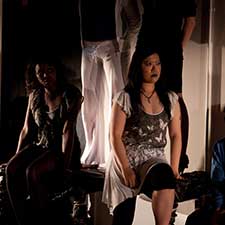 In 2010, Mama Quilla established a partnership with The City Lit, Keeley Street, Drama Department. Out of the City Lit partnership, the Mama Quilla Initiative evolved.
To Dismember was performed as Work in Progress at the John Lyon Theatre.
"Given the horrific discovery of the remains of a working girl in Bradford, this play could not have been more timely. It exposes the hypocrisy and brutal indifference of the authorities towards prostitute women's lives." – Sian Evans, Women in DialogueMatter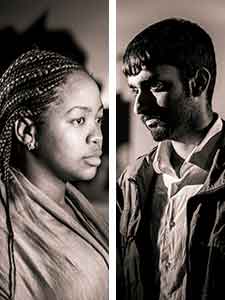 Matter, a work in progress examining the real legacy of post-Olympic Britain for two young Eastenders, was performed at the Broadway Theatre, Barking.